The Amazing Blobitecture Buildings and Structures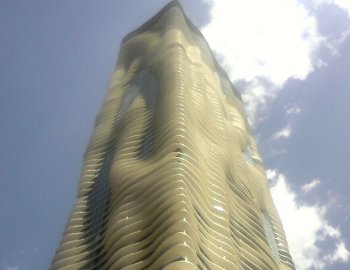 Blobitecture, also known as blob architecture refers to an architectural movement which uses rounded and curved shapes, creating an illusion of organic forms. The term blobitecture was first used by architect Greg Lynn in the mid-1990s when he was experimenting with a "blobby" software which later also came to be used by other architects for unusual designs. Lynn's and similar computer programmes continue to play the key role in this architectural movement to this day.
Some of the most amazing blobitecture buildings and structures include:
Selfridges Building, Birmingham, England
A part of the Bullring Shopping Centre, the Selfridges Building is both one of the finest blobitecture buildings with stunning modern staircases and one of the most recognisable architectural landmarks in Birmingham. It was designed by the Future Systems architecture firm which also designed some other amazing blobitecture structures both in the UK and abroad. Unfortunately, the firm closed its doors after the death of its founder Jan Kaplicky in 2009.
Sage Gateshead, Gateshead, England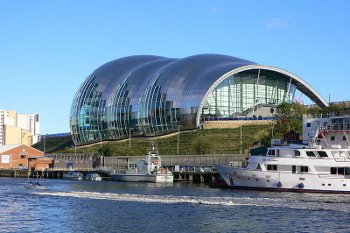 The Sage Gateshead that is home to the North Music Trust was completed in 2004. A popular venue for music concerts, performance art and conferences was designed by Foster and Partners and Buro Happold in association with the Mott MacDonald that took care of building services and designs various modern designs which helped with the acoustics.
Kunsthaus Graz, Graz, Austria
The Kunsthaus Graz or Graz Art Museum was built as a part of the city's preparation for the European Capital of Culture in 2003. Unlike other art venues that are mostly housed by modernist buildings, the Graz Art Museum was designed in blobitecture style by English architects Peter Cook and Colin Fournier.
Aqua, Chicago, Illinois
The 82 story skyscraper in the down-town Chicago was designed by Jeanne Gang from the Studio Gang Architects. Completed in just two years (it was built from 2007 to 2009), the $300 million skyscraper is notable for the use of irregular floor slabs which in combination with glass windows create an illusion of water and give the structure a sculptural form.
Zlote Tarasy, Warsaw, Poland
The Zlote Tarasy (Polish for Golden Terraces) in the very city centre of the Polish capital was built in 2007 according to design by The Jerde Partnership. The complex houses hundreds of shops and restaurants, a hotel, cinema and a transparent roof-covered courtyard which serves as a venue for a variety of events.