Finest Works by Frank Gehry
About the Architect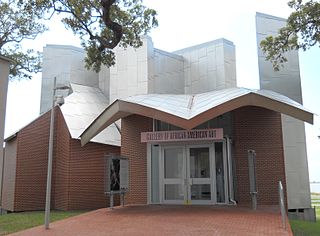 Frank Gehry is a Canadian-American architect whose buildings and structures are widely considered as being among the most important works of contemporary architecture. Interestingly, one of the most influential and admired architects of the modern era began to rise to prominence after designing his private home in Santa Monica, California.
Gehry was born as Frank Owen Goldberg in Toronto in 1929. He changed his name to Frank Gehry on suggestion of his first wife Anita Snyder in 1956 also to avoid anti-Semitism he had experienced during childhood and at the USC where he graduated with a Bachelor of Architecture in 1954.
Greatest Works
After building his private residence in the 1970s, Gehry was involved in designing of a number of prominent structures throughout the world, many of which became admired as works of art. Listed below are only a few masterpieces by the renowned Canadian-American architect:
Guggenheim Museum Bilbao, Spain
Widely considered as one of both Gehry's greatest masterpieces and one of most important architectural works of contemporary architecture, the Guggenheim Museum in Bilbao was completed in 1997. An attraction of its own, the building is home to the museum of modern and contemporary art which attracts 1 million visitors each year.
MIT Ray and Maria Stata Center, Cambridge, Massachusetts
The Ray and Maria Stata Center is an academic complex of the Massachusetts Institute of Technology (MIT) which was completed according to Gehry's design in 2004. The design of the complex is said to symbolise creativity and freedom of the research taking place inside. As most Gehry's designs, the MIT Ray and Maria Stata Center building is both admired as a masterpiece and criticised as "chaotic".
Walt Disney Concert Hall, Los Angeles, California
Gehry was commissioned to design the new Walt Disney Concert Hall in Los Angeles in 1987 but the building was completed only in 2003 due to delays in construction as the cost exceeded the planned budget. The Walt Disney Concert Hall is only one of a few Gehry's designs that received nothing but praise.
EMP Museum, Seattle, Washington
Unlike the Walt Disney Concert Hall in Los Angeles, Gehry's design of the EMP Museum in Seattle evoked both admiration and criticism when completed in 2000. The Forbes magazine even included it in its list of 10 ugliest structures in the world. Nevertheless, the EMP Museum building became one of the most recognisable and visited landmarks in Seattle.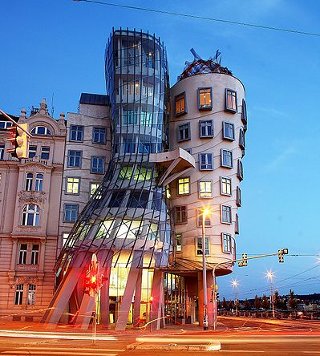 Dancing House, Prague, Czech Republic
The design for the Dancing House was a result of cooperation between Gehry and Czech architect Vlado Milunić. As most Gehry's designs, the Dancing House was also a subject of controversy but not due to the design itself but for standing out from Gothic, Baroque and Art Nouveau Prague architecture. The building was completed in 1996.